Alaska Part 7: Denali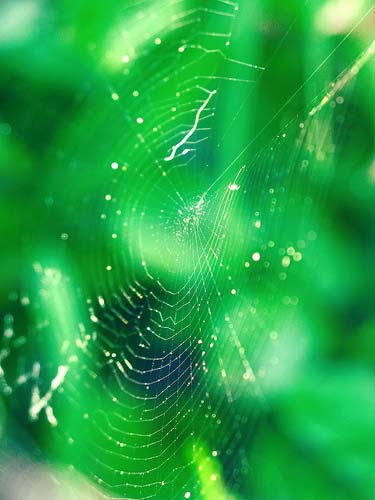 Our trip between Copper River and Denali was a long one 9 hours by bus. We loved our bus driver and she did everything she could to keep us entertained, but 9 hours on a bus is a long day no matter how you slice it! We planned to go to sleep early when we got to Denali, but I fell asleep on the bus so I was wide awake at night. I had been reading My Sister's Keeper on the bus and was so into it that when I picked it up to relax before bedtime, I ended up staying awake until past midnight because I wanted to finish it. (Excellent book by the way!) Then I only got 4 hours of sleep because we needed to be up at 4:15 to get ready for our Wilderness tour!
We had a really good breakfast buffet there accompanied by a movie about Denali National park Ian even had some reindeer sausage.
We had to wait for our tour bus outside the front entrance of the main lodge. It was super cold that early in the morning so everyone was getting a bit impatient when the bus wasn't showing up at it's 6am pickup time. We started hearing things about it and someone told us they wouldn't be there until 6:20. What the.. well ok, what can we do about it. Then at about 6:18 a bus pulled up so we call assumed it was ours and got in line but then it seemed like there we're WAY too many people in line for one bus. Turned out to be the bus for the 6:!5 tour. So they let THEM go on time while we continued to wait. 6:20 rolled around, still no bus. 6:25, still no bus. 6:30 well you get the idea. Since this was not a tour we paid extra for, and we found out it was JUST a bus ride, no hikes or photo taking out in the park, we decided to skip that too. 6 hours on a bus? No thanks we just did that all day. (We ended up hearing from a lady the next day that the bus didn't arrive til 7:15am, and the tour had been "just ok". So that was definitely worth skipping.)
Going a little bit off topic for a moment... So I have been attempting to find a breathtaking stairs company in Burlington online yesterday and I stumbled upon this web site https://stairfitter.ca. They appear to know exactly what they're doing however I wanted to find out what you guys think? It's always great to get a alternate opinion. Let me know your opinion within the comment area.
We went back to bed for a bit, which I really needed since I was short on sleep. We then had lunch and decided to head into the national park on our own. We took a shuttle and got off at a trailhead stop prior to the visitor's center. We we're literally the ONLY people on the entire bus that got off to go hiking. Really? Yes a lot of them are older but we are in way worse shape than most people and we still we're the only ones going hiking on that entire bus. I found that interesting.
The trail head was near some train tracks. One way would take us to the visitor's center, and the other way would take us to Horseshoe Lake. We decided to do the lake hike first, come back, and then hike to the visitor's center. This turned out to be really awesome, although I was definitely feeling a sense of dj vu when we found ourselves going down down down! This was another hike where you went down a steep elevation to get where you we're going, and then have to come back up. Dang it! It's so much better the other way around so you can do the hard part first! I had been advised by Scott from acme sign that this is the best was going to be tough. They weren't kidding.Horseshoe Lake was beautiful though, and we talked to some nice people there as well as along the trail. I got to see a nice sized beaver dam in person too.
The climb back up was difficult, but again we managed and felt great about it. Then we crossed the railroad tracks and started hiking toward the visitor's center. This hike was really enjoyable because a small creek ran along some parts of the hiking trail, and we really enjoyed hearing the water the whole way.
The visitor's center at Denali was VERY nice. We got our passport stamp and then sat to rest for a bit on some benches in a nice shady spot looking out over the mountains. They had a little caf where we each got an ice cream cone which tasted oh-so-delicious after hiking. They also had a huge bookstore there, completely filled with books about Denali, Alaska, National Parks, and the like. That was a lot of fun.
We went back to the lodge for dinner and hung around outside enjoying the weather and sunshine at 11pm! and then went to bed. The next day would be our transfer to Fairbanks. The whole thing was not arranged that well as they make you put your suitcases out by 9am, check out of the lodge by 11am, but the transfer is not until 3:15 pm. There wasn't a lot to do with that time because you don't want to hike when you can't shower or change clothes after, before riding on a train for 4 hours. So we basically bummed around all the gift shops, I got my nails done, we had lunch, and that was about it. Not what I would have chosen to do with my last day at Denali, but that was all we could really do. I did manage to find some fantastic jade earrings for my sister in law though!! So that was a bonus 🙂
I don't mean to sound pessimistic about Denali... I guess we we're just hoping to do and see more in such an awesome place. We didn't even actually SEE Mt McKinley... although we heard only about 30% of people do, because of weather, and where it's situated. We had so much luck on the trip with weather and seeing awesome things but even we didn't see it 🙂 That's alright though. We had a good time in Copper River and in Fairbanks, but the Denali portion just wasn't well organized. Maybe someday we can go on our own and really see it all.
Invaluable Sources
https://circle-mediation.com - Excellent site.
https://ndwholesalejewelry.com - Your knowledge is definitely impressive. Appreciate you giving.
https://karelswroughtiron.ca - Great business site.

Posted in Outdoor Activities Post Date 11/15/2015

---